Text-Block
Hotel
Come in. Reset. Take a deep breath.
A clear and unmist­aka­ble aesthe­tic language charac­te­ri­ses our hotel's archi­tec­ture. From the very first moment, you will be surroun­ded by beauty, peace and harm­ony. Let go of any stress and fully immerse yours­elf in the expe­ri­ence inclu­ding natu­ral mate­ri­als, the finest local woods, dream­like beds and undis­tur­bed views of nature.
Bild + Liste-Block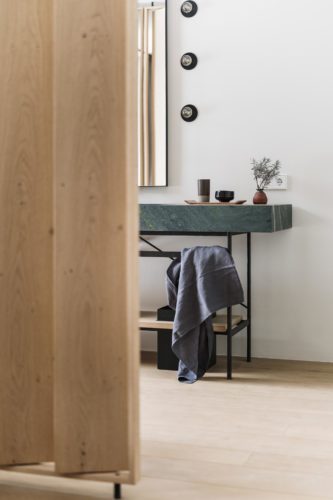 WELCOME TO THE WORLD OF ZELLOON
Bath­house with pool and spa
Spacious yoga and fitness area
Hand­made, custom furniture
Best loca­tion for skiing, hiking and golfing
Situa­ted in Zell am Ziller, Ziller­tal, Tyrol
Text-Block
More than a spa. Eight spacious treat­ment rooms await you in our zelloon Medi­cal Depart­ment. Here we take plenty of time for indi­vi­dual analy­ses and diagno­ses as well as treat­ments and thera­pies speci­fi­cally tail­o­red to your needs. You can find out more about health at zelloon here.
Bild-Block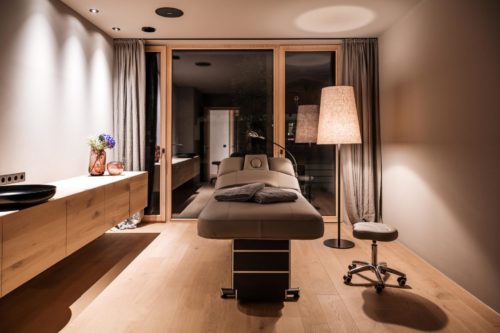 Text-Block
The zelloon bath­house. Inspi­red by tradi­tio­nal Japa­nese culture, we have deve­lo­ped our exclu­sive bath­house. Here you can rech­arge your batte­ries or let go of steam accor­ding to your needs. Find your balance in our saunas, steam bath or heated natu­ral pool. Indoor and outdoor rela­xa­tion zones allow you to find your inner centre and simply relax.
Raum-List ‑Block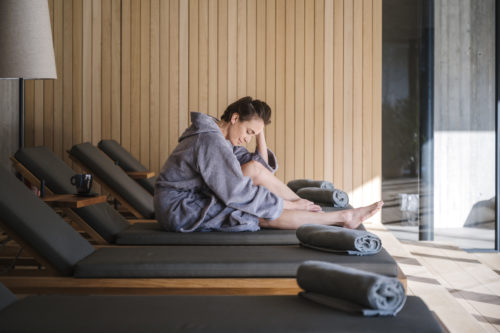 A PEACEFUL SPACE
Rela­xing loun­gers with adja­cent tea area, over­loo­king our outdoor pool and garden area.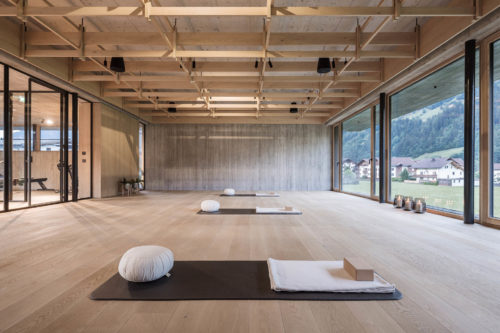 ROOM OF MOVEMENT CULTURE
80 m² of space for ener­gi­sing move­ment sessi­ons. Yoga in small groups or perso­nal coaching: here you move in austere alpine-style zen against a back­drop of alpine views.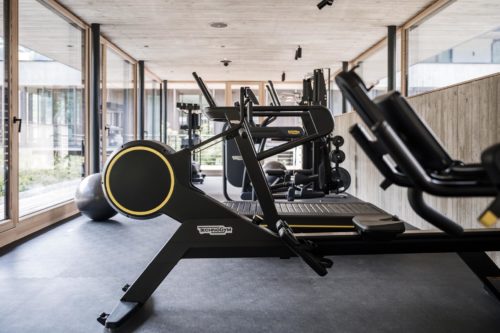 ROOM FOR STRENGTH AND ENDURANCE
A wide range of cardio equip­ment is available for effec­tive cardio­vas­cu­lar trai­ning. Versa­tile and natu­ral sources of strength are available to promote your own physi­cal strength. And all this with a magni­fi­cent view of our zelloon garden.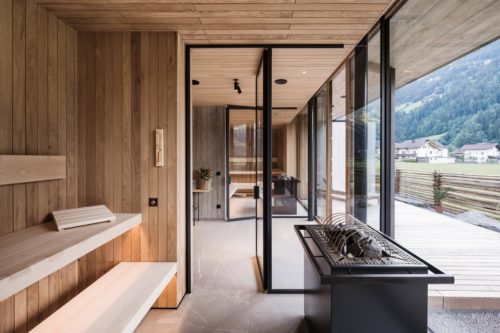 ELEMENTS ROOM
Expe­ri­ence the four elements of fire, earth, water and air with all your senses:
Finnish sauna (hot sauna, approx. 90°C)
Bio sauna (mild sauna, approx. 65°C)
Steam bath (moist heat, approx. 50°C)
Alpine air (outdoor area with natu­ral garden for relaxation)
Outdoor pool (heated all year round, ideal for long swims and regeneration)
Text-Block
Water, energy and light. Our zelloon water is refi­ned accor­ding to the method of the physi­cist Dr. Ellmauer This is based on findings from quan­tum physics, accor­ding to which all life consists of infor­ma­tion. Howe­ver, posi­tive infor­ma­tion has been lost in many cases due to rapid envi­ron­men­tal chan­ges over the last 60 years. Dr. Ellmauer has deve­lo­ped a system with which the low-energy water can be enri­ched with posi­tive infor­ma­tion. By drin­king this water, the body cells can be supplied with energy and light again. Light is one of the most important prere­qui­si­tes for a healthy and harmo­nious life.
Bild-Block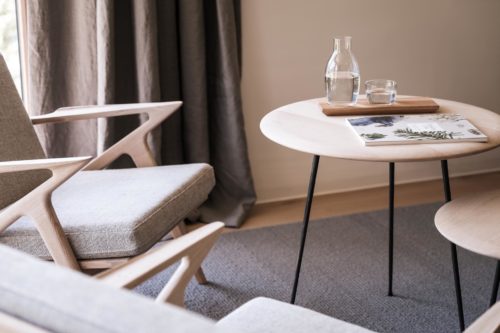 Text-Block
In the imme­diate vici­nity, we can offer you addi­tio­nal medi­cal services with our zell­med medi­cal centre if requi­red. For exam­ple, a whole-body cryo­the­rapy (up to ‑95°C), which trig­gers rege­ne­ra­tive proces­ses, but is also used to reli­eve pain in rheu­ma­tic or dege­ne­ra­tive dise­a­ses of the muscu­los­ke­le­tal system. As our guest at zelloon, you have prio­rity when it comes to sche­du­ling appointments.
Bild-Block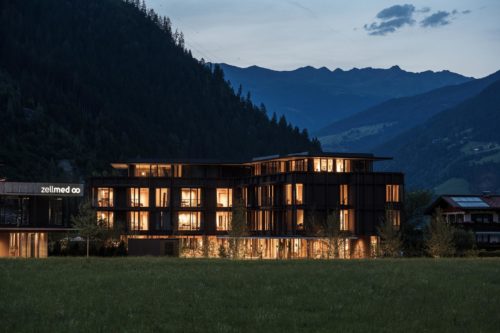 Karte-Block
Zillertal, Tyrol
Well-being is found where you find your inner balance.
Certain places help us find what we are looking for. They offer oppor­tu­ni­ties to calm, ener­gise or inspire us. The Ziller­tal region of Tyrol lies in the midst of oppor­tu­ni­ties to disco­ver oneself.